Payment Processing Made Simple
Hate paying processing fees? Leave them behind.
Swipe-less is a payment processing program that provides merchants with the ability to eliminate credit card processing fees.
This program allows you to offer a discount to customers who pay with cash. A 4% non-cash adjustment is added to all credit and debit card transactions. Rather than raising prices for all purchases you can reward customers for paying with cash and remove your credit card processing fees.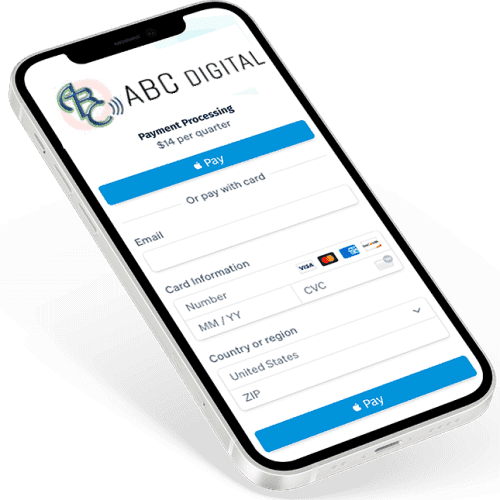 Surcharging passes the processing fee on to the customer for all credit card transactions. If a customer chooses to pay with a debit card there is no fee assessed on the transaction and the business owner pays the debit card fee. This program gives customers a no fee electronic payment option while still removing the largest portion of fees the business owner pays.
Our program is open to select businesses. Upload your last to most current provider stament and Fill in your contact information and amember of our team will be in touch to coordinate your complimentary rate analysis and to see if you qualify for our program.

As part of the rate analysis, we'll put together a side-by-side pricing comparison that shows what you're currently paying for processing vs.how much you'll save with Swipe-Less. With ABC Digital, you are in control! Contact us today for additional offers..You could use a team like ABC on your side. Contact us today! ABC Digital: Paynent Processing Made Simple. As simple as ABC. 
Follow us on Social Media